Editor: Ms. Raudah Eryani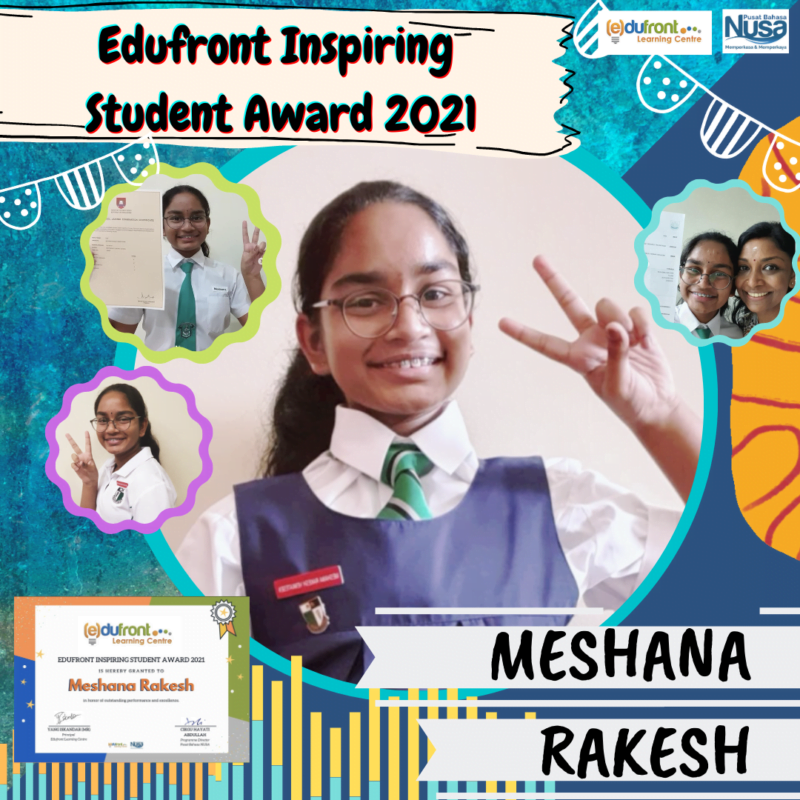 Edufront Inspiring Story Series:
Meshana is a fun and loving girl. She loves listening to kpop, especially the korean boy band, "BTS", as she finds that their music is extremely inspiring and motivating. During her free time, she does hip-hop dance professionally, crocheting, reading books and watching Harry Potter Series.
Meshana was also actively involved as a school prefect and a member of the School Music Ensemble back when she was in Marymount Convent School. She is currently in Secondary 1, at Raffles Girls' School and is a member of RGS Dance International.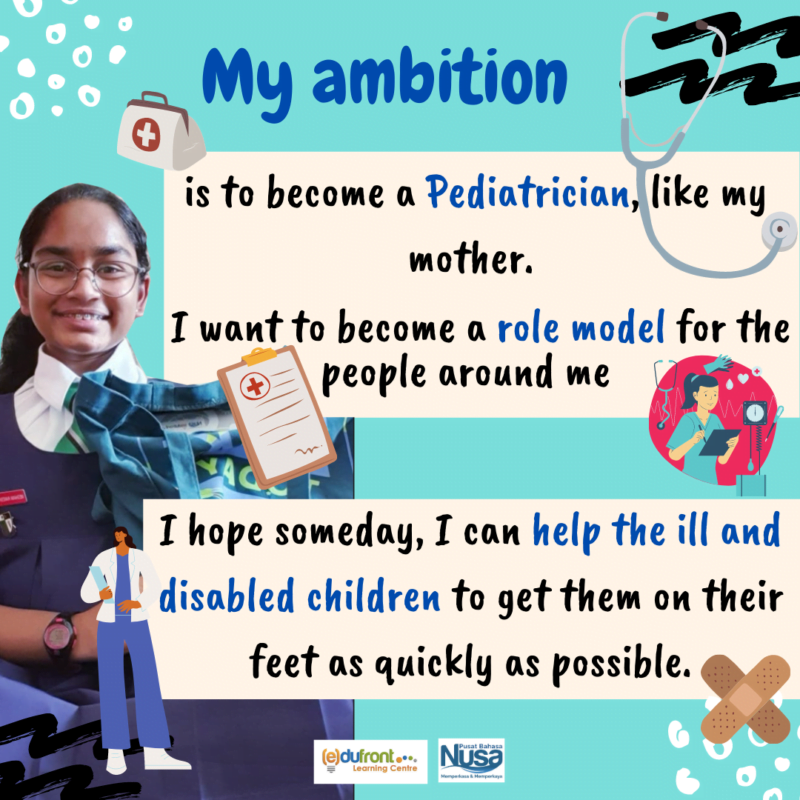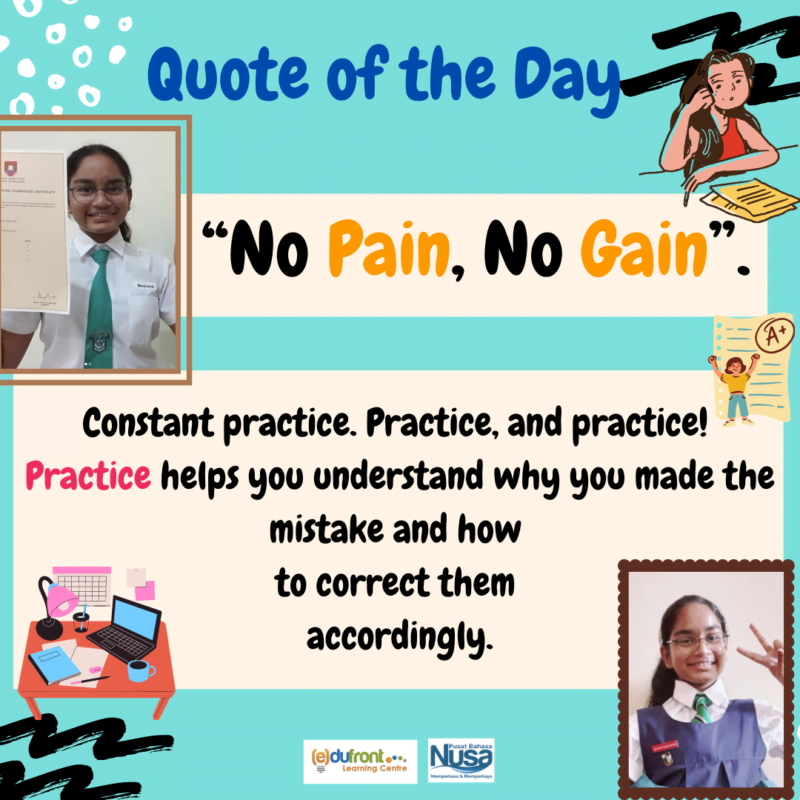 She took PSLE during the Covid-19 period, which meant the bulk of her lessons were done online via Home-Based Learning (HBL). One of the immediate challenges she faces is the Malay language as she comes from a non-malay speaking family background. She overcame her challenges by reading Malay magazines, books and with the help from School and Edufront/ Pusat Bahasa NUSA. Meshana felt that having the confidence to speak Malay and the constant revision has helped her to boost her vocabulary in writing and speaking the Malay Language.
For Science, Meshana initially struggled with understanding the concepts of the questions tested, but as time went by and with more practice she could grasp the main points and concepts which enable her to answer the questions correctly and accurately.
Meshana's parents helped in her scheduling, ensuring that her schedule is well balanced with adequate amount of revision and breaks for her to partake in outdoor activities. Their never-ending moral support and encouragement motivated Meshana during her preparation for PSLE. She was glad that she had sacrifice perks such as iPad usage, television time and some of her rest time for PSLE revision. Meshana has no regrets and will continue to motivate her younger sister to do the same!
This achievement would not be possible without her hard work, determination, and support from her family.
Congratulations Meshana, for the excellent PSLE results.
A* For English, Science, Malay,
A For Maths with an aggregate score of 266.
May you continue to excel at secondary school and beyond.
#psle #inspiringstories #testimonial #tuitionsg