Editor: Ms. Raudah Eryani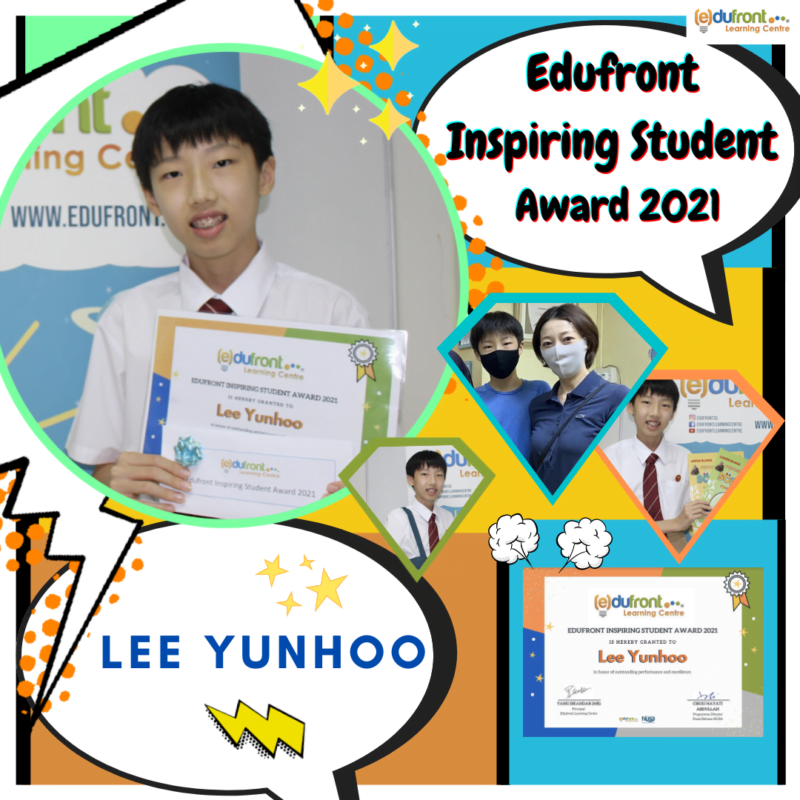 Edufront Inspiring Story Series:
Lee Yunhoo , like any other teenage boy, enjoys playing video games. He is currently in Secondary 1, in Victoria School, in Integrated Programme(IP) and art Elective Programme (AEP).
He took PSLE during the Covid-19 period, which meant the bulk of his lessons were done online via Home-Based Learning (HBL). The immediate challenge he had to face was to adapt to online learning. In Science, Lee Yunhoo's greatest challenge is crafting his answer to include the science concepts, but with the help of Edufront and with more practice he could grasp the main points and concepts which enable him to answer the questions correctly and accurately.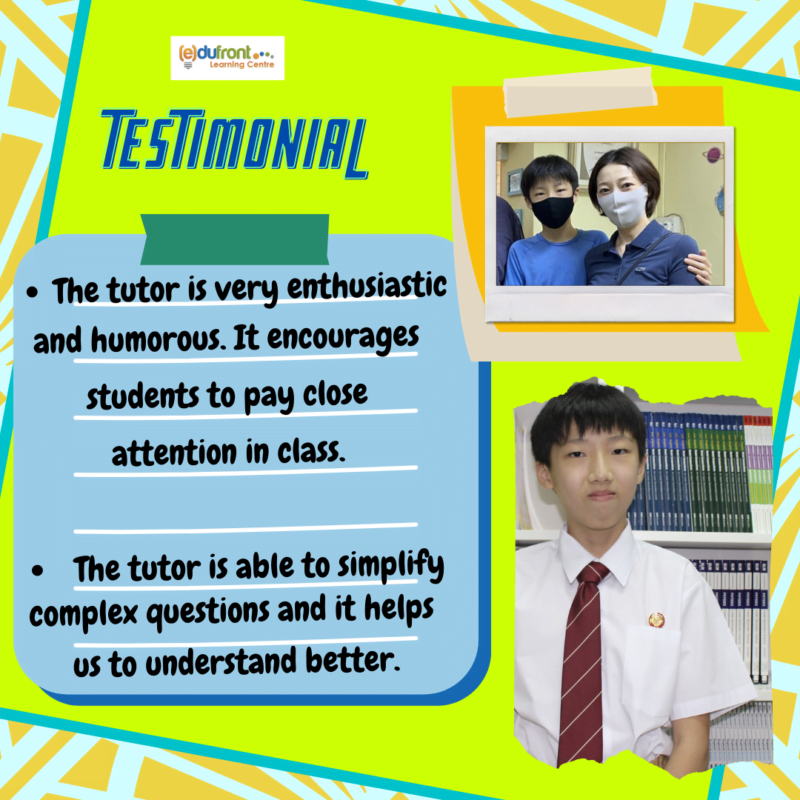 With a conducive and positive environment to study and with his parents' supervision, Lee Yunhoo persevered and strived for success. He was glad and thankful that his entire family had sacrificed their perks such as television and entertainment time as part of their support during his PSLE revision. Lee Yunhoo's parents helped in ensuring that his schedule is well balanced with adequate amounts of revision. Their never-ending moral support and encouragement provided him the boost he needed during his preparation for PSLE.
This achievement would not be possible without his hard work, determination, and support from his family.
Congratulations Lee Yunhoo, for the excellent PSLE results.
A* For Science, English and Maths with an aggregate score of 259.
May you continue to excel at secondary school and beyond.
#inspiringstories #psle #testimonial #tuitionsg #tutorsg #edufrontlearningcentre