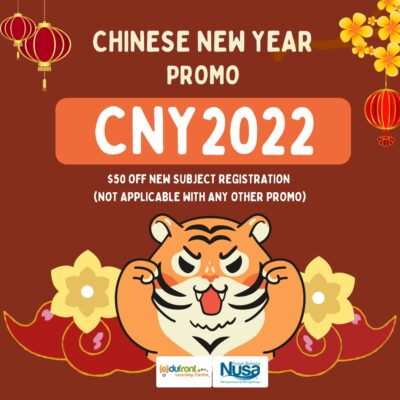 Happy Chinese New Year to our dearest Edufront parents and students!
To celebrate this joyous occasion, use
Promo code: CNY2022
for $50 off new subject registration!
(Not applicable with any other promotions)
Promo Period: 25 Jan – 28 Feb 2022
Do note that our centres will be closed on 1st and 2nd February 2022.
Lessons will continue as usual on Thursday, 3rd February 2022.
Have a roar-some and prosperous new year ahead!
Hope to see you at Edufront Learning Centre!