Editor by Ms. Raudah Eryani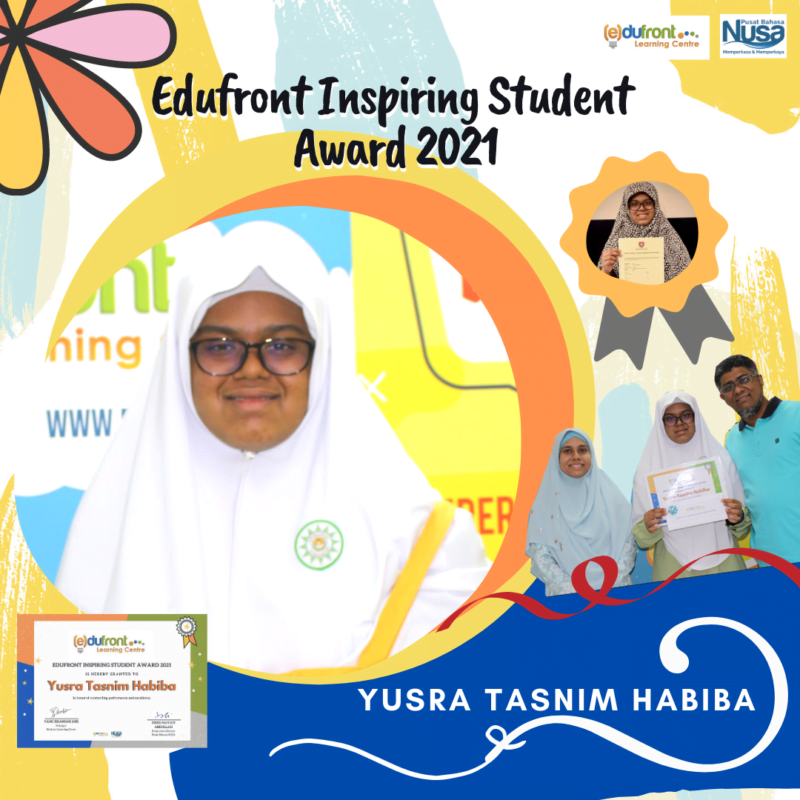 Edufront Inspiring Story Series:
Yusra enjoys reading and spending time with her family. She also enjoys playing sports occasionally. She finds netball fun as it involves teamwork and team communication. She is currently in Secondary 1 in Madrasah Al Arabiah Al Islamiah.
Madrasahs offer a pedagogical mix of Islamic and secular education, which means she has more subjects to take in school. One of the immediate challenges she faces is the Malay language itself as she comes from a Non-Malay speaking family. She has to push through by herself and with the help from Edufront/ NUSA Language Centre tuition. Although it was hard for her to focus in class sometimes, she put in her best efforts and believed in herself.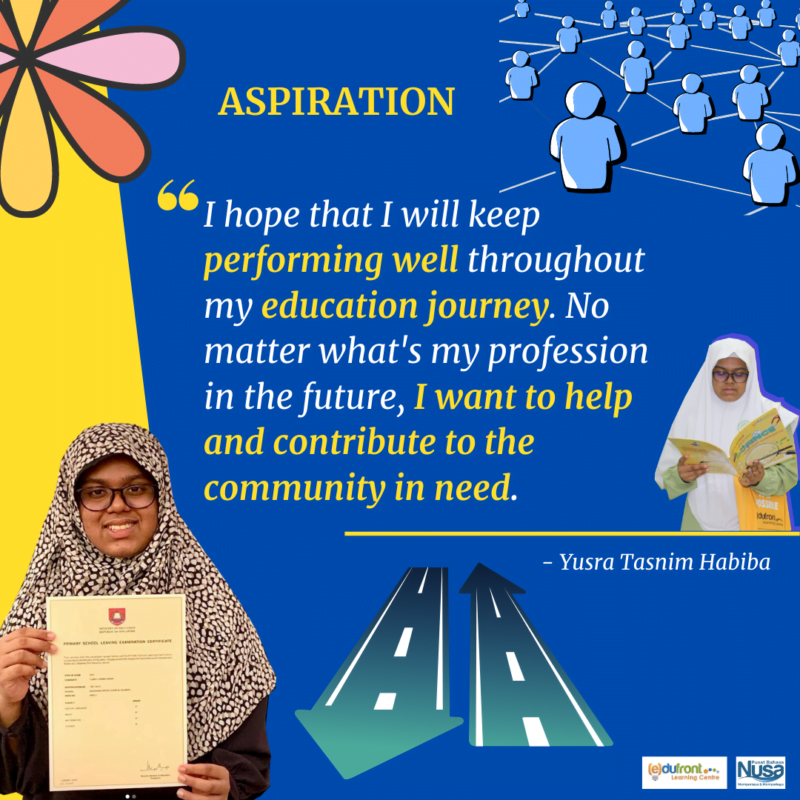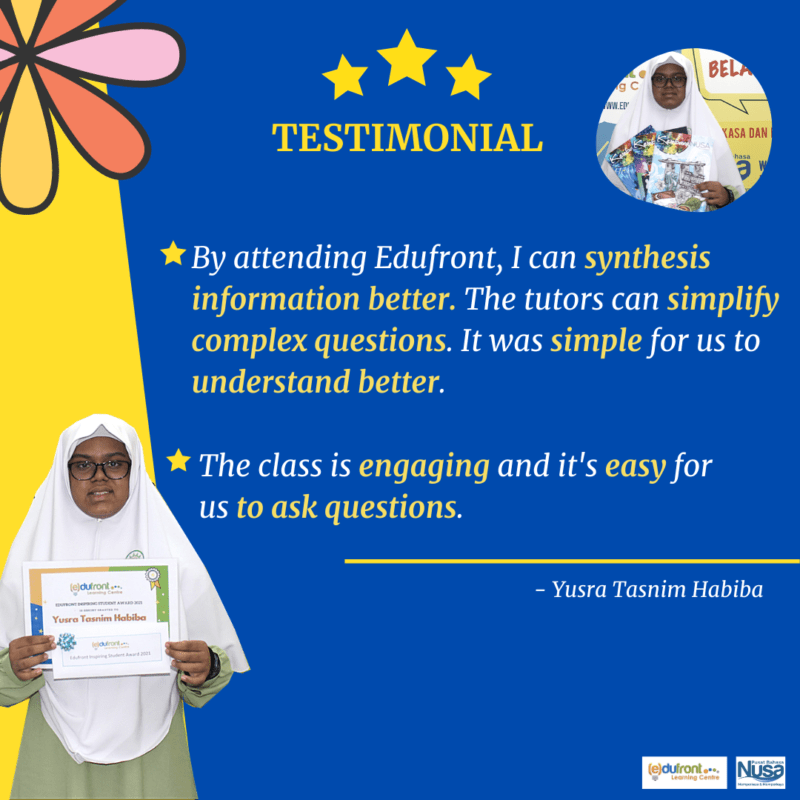 With a conducive and positive environment to study and with her parents' supervision, Yusra persevered and strived for success. Their never-ending moral support and encouragement motivated her during her preparation for PSLE.
Regardless of her profession in the future, Yusra hopes to contribute to the community in need.
With that in mind, Yusra worked hard to overcome the challenges she faced to score well for her PSLE and hope to continue performing well.
This achievement would not be possible without her hard work, determination, and support from her family.
Congratulations Yusra, for the excellent PSLE results.
A* in all subjects with an aggregate score of 273.
May you continue to excel at secondary school and beyond
#psle #inspiringstories #testimonial #tuitionsg #tutorsg