Editor by Ms. Raudah Eryani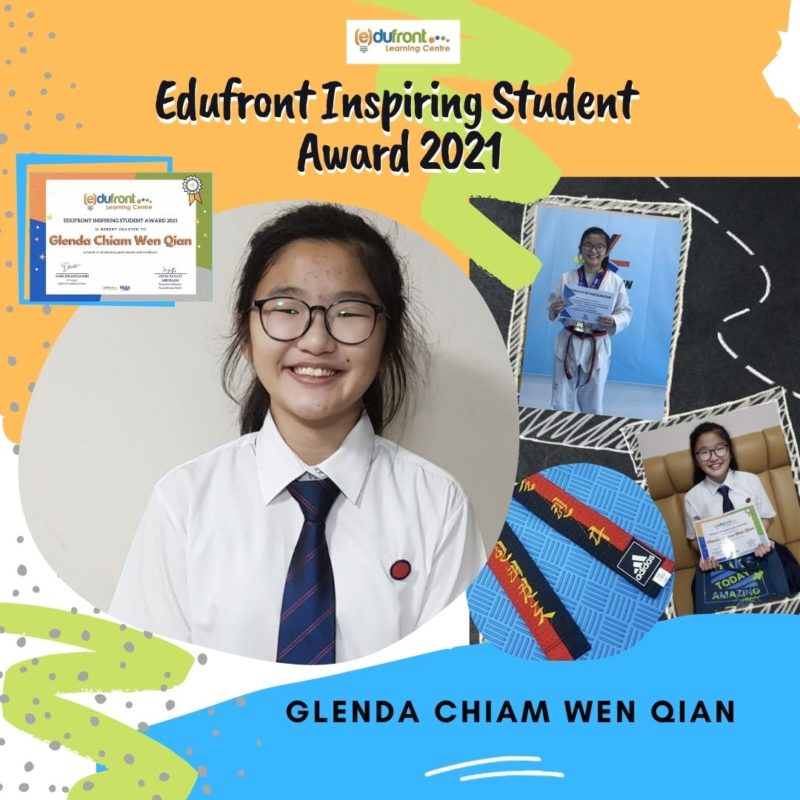 Edufront Inspiring Story Series:
Glenda is a very energetic girl and has a black-belt in Taekwondo. She was also actively involved in choir back when she was in Nan Chiau Primary. She is currently in Secondary 1, at Dunman High School and is taking Japanese as her third language.
She took PSLE during the Covid-19 period, which meant the bulk of her lessons were done online via Home-Based Learning(HBL). It was something new and stressful for her as she could not clarify her doubts with the teachers immediately. In the same year, she had to take her grading test for Taekwondo. On top of that, she has a lot of homework to complete which gave her less time for revision.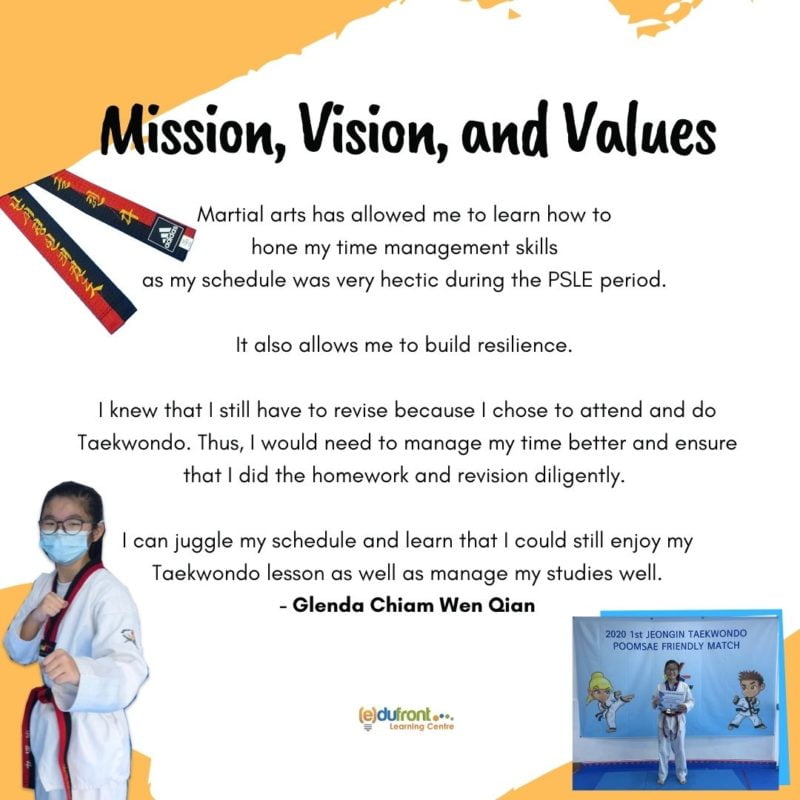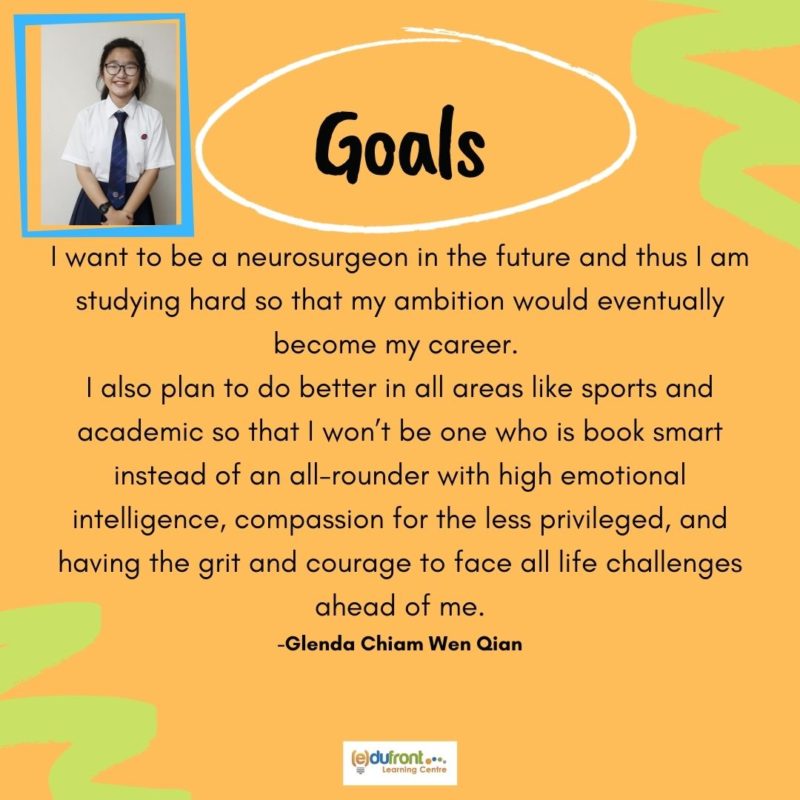 Her family members were unable to help her cope with Science as they were not well-versed in the subject. She had to try hard and push through by herself and with the help of Edufront tuition.
Glenda persevered and did not give up in the face of adversity. She writes notes for each topic to help her understand better and tuition via Edufront's webinar classes and Learning Management System (LMS) also helped her revise the concepts. She enjoyed attempting the LMS questions and did them diligently.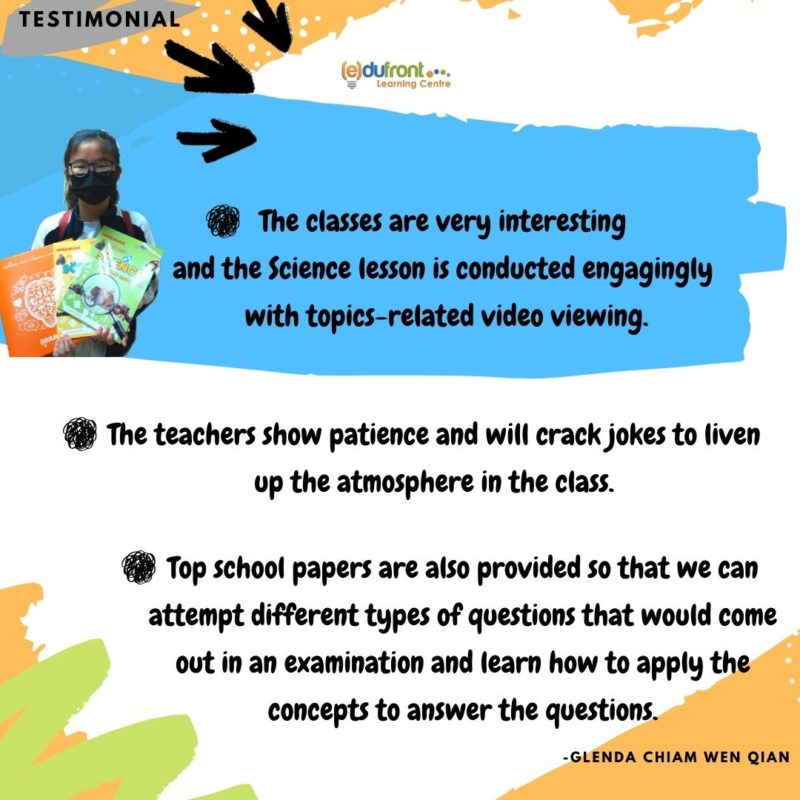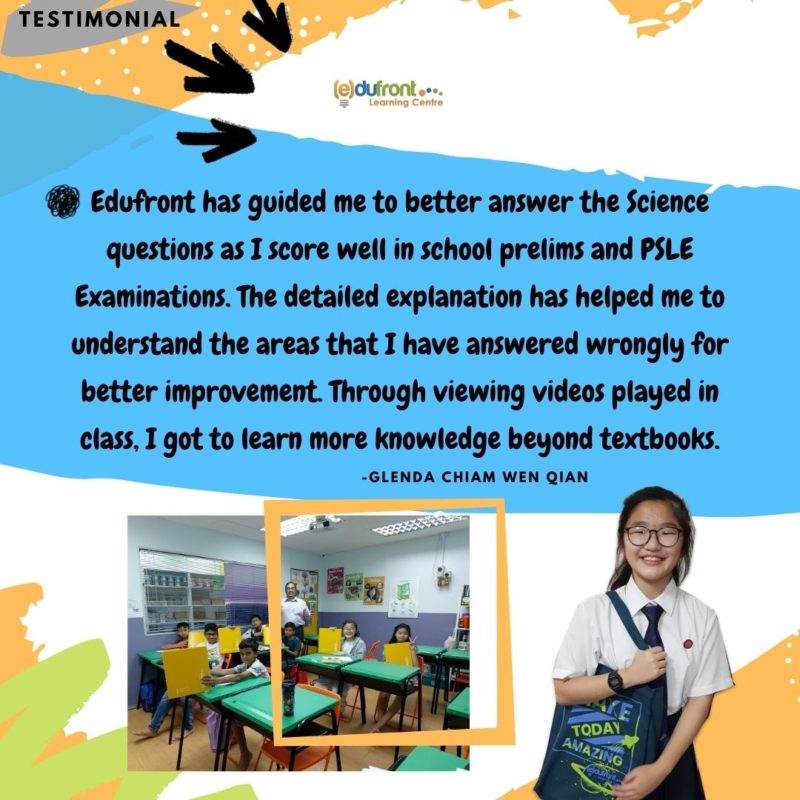 With a conducive environment to study and with parents' supervision, she remained focused and strived for success. Her parents went through school worksheets and top school papers with her and taught her ways to overcome her weaker areas so that she could improve. Their never ending moral support and encouragement motivated Glenda during her entire preparation for PSLE.
This achievement would not be possible without her hard work, determination, and support from her family.
Congratulations Glenda, for the excellent PSLE results.
A* For English, Science, Chinese,
A For Maths and Distinction for higher Chinese with an aggregate score of 263 + 3 HCL.
May you continue to excel at secondary school and beyond.
#psle #inspiringstories #testimonials