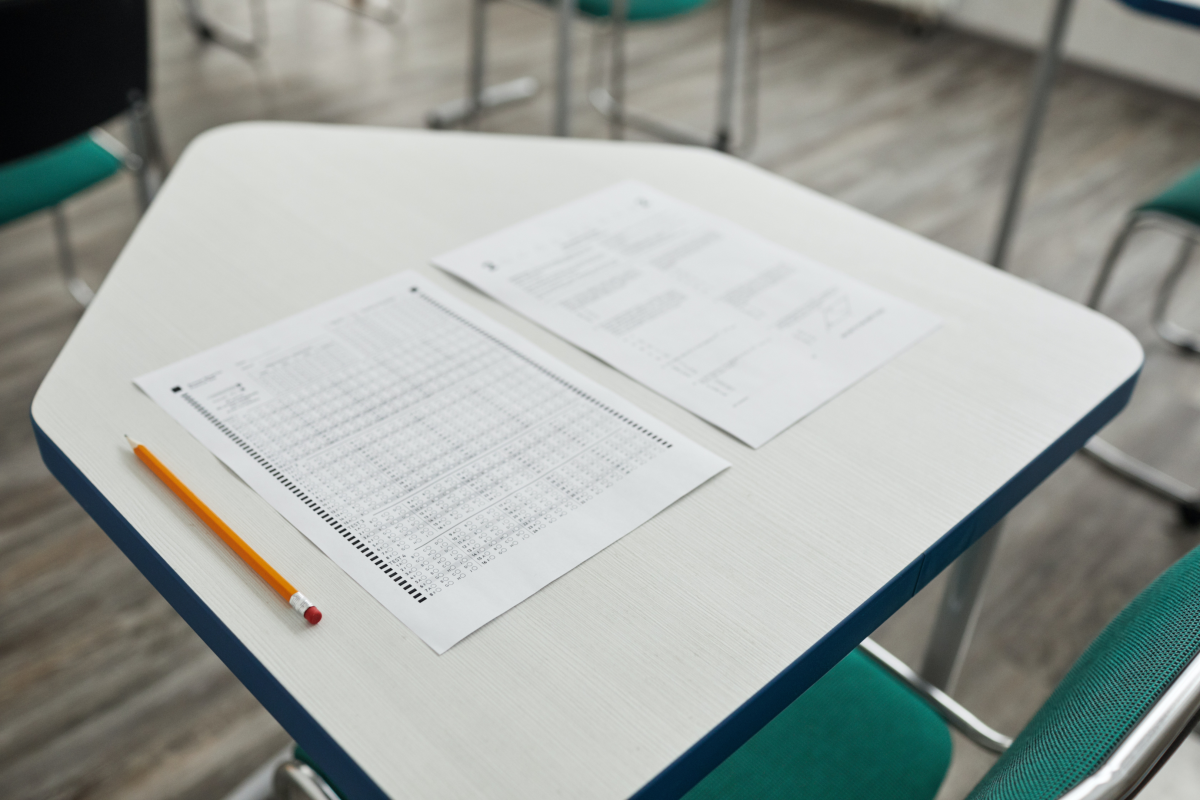 The Primary School Leaving Examination (PSLE) is a rite of passage for students in Singapore. It is set by the Singapore Examinations and Assessment Board (SEAB) in conjunction with the Ministry of Education (MOE) and is the final exam that students will take before leaving primary school and entering secondary school. The pressure is on the students to do well so that they can enter one of the top schools in Singapore!
Parents are equally worried about whether their children can ace the exams, and move forward from their primary schools to the best secondary schools in Singapore. As a result, many parents provide their children with the necessary support and resources such as additional assessment books, exam and test papers, and more.
In addition, most of them send their children for primary maths tuition as well as tuition for other subjects, on top of attending the regular classes at school. At these English, science and maths tuition centres, many students have learnt how to answer exam and test questions, and improve their grades in PSLE subjects. These centres understand the pressure that students and parents are under, and they are there to help! Their experienced and qualified tutors will work with your child at their own pace, in the right environment, to help them understand the concepts and do well in their PSLE exams.
What are Some of the Toughest PSLE Math Papers?
One of the main standard and foundation subjects that students and parents are concerned about is PSLE maths. They are particularly concerned about the type and level of difficulty of the PSLE math problem sums and questions. That's why in this blog post, we will take a look at 3 of the trickiest and toughest PSLE math papers from recent years.
#1: 2021 PSLE Math Paper
The first on our list is the 2021 PSLE Math paper. This was a grading change year, from T-score to achievement level (AL). The paper had various tricky and tough questions, but one particular question about Helen's and Ivan's coins became an online talking point and sparked some of the biggest meme jokes in Singapore history. The paraphrased version of the question is as follows:
Ivan and Helen have the same number of coins. Ivan has one hundred and four 20-cent coins, and some 50-cent coins. On the other hand, Helen has sixty-four 20-cent coins and some 50-cent coins. The total mass of Helen's coins is 1.134 kilograms.
(a) Who has a higher value of coins? How much more money is the value of that person's coins?
(b) If each 50-cent coin weighs 2.7 grams more than a 20-cent coin, calculate the total mass of Ivan's coins in kilograms.
After looking at this question, you can probably understand why there was such outrage from the masses. With that said, it doesn't mean that this question is impossible to solve or requires abstract methods such as algebra. Let's look at a possible solution.
One thing to note is that both Ivan and Helen have equal coins. So if you construct a basic comparison model:
Helen: 64 x 20-cent | 40 x 50-cent | ? x 50-cent
Ivan: 64 x 20-cent | 40 x 20-cent | ? x 50-cent
(a) $(40×0.50) – $(40×0.20) = $12
(b) 1134 – (40×2.7) =1 026
1026g / 1000 = 1.026 kg
#2: 2019 PSLE Math Paper
The next paper on our list is the 2019 PSLE Math paper. This was a pretty difficult paper, with students and parents alike complaining about the ridiculous difficulty of some questions. Some even dubbed it a "killer paper", and one parent went to the extent of writing to the Minister of Education to voice her displeasure. One particular question that generated a lot of buzz was the percentage discount question from Paper Two. Here is the paraphrased version of the question:
Oliver and Jaime purchase several egg tarts for $61.20 each. Jamie was given a 15% discount since he had a coupon, and was able to purchase 6 additional egg tarts as compared to Oliver.
(a) What was the number of egg tarts that Jamie bought?
(b) How much does an egg tart cost before the discount?
This question requires students to have a clear understanding of percentage discounts. Once students are clear and are able to use the concept of percentage discount effectively, they should have no problem solving this question. Here is a possible solution:
(a) One key thing to note here is that because of the percentage discount, Jaime was able to use 15% of his money to buy 6 extra egg tarts.
15% -> 6 tarts
1% -> 6/15
= 0.4
100% -> 0.4 x 100
= 40
(b) Since Oliver was not given any percentage discount, he paid $61.20 for 6 lesser egg tarts.
40 – 6 = 34
$61.20 / 34 = $1.80
#3: 2017 PSLE Math Paper
The 2017 PSLE Math paper was a doozy, with students and parents complaining about the high level of difficulty. One particular question about ribbons for a party caused quite a stir online, with people debating about the correct answer. Here is the edited form of the question:
Jessie requires 200 pieces of ribbon to adorn a room for a party. Each of these ribbons must be 110 centimetres long. If the local store only sells rolls of ribbons of 25 meters in length, what is the minimal number of rolls that Jess needs to purchase?
While this question may appear straightforward and easy, many students will overlook the fact that there will be leftover ribbons from each roll after they have divided the rest equally by 110 centimetres. With that in mind, the correct answer would then be a minimum of 10 rolls of ribbons.
The Bottom Line
So there you have it, three of the trickiest and toughest PSLE Math papers in recent years. While these papers may be tougher than average, don't forget that every child is unique and will have different areas of strengths and weaknesses. As such, what may be easy for one child, may be tough for another. The key is to identify your child's strengths and weaknesses and help them to focus on improving in the areas that they are weak. With proper guidance and support, your child will be able to pass PSLE Math with flying colours!