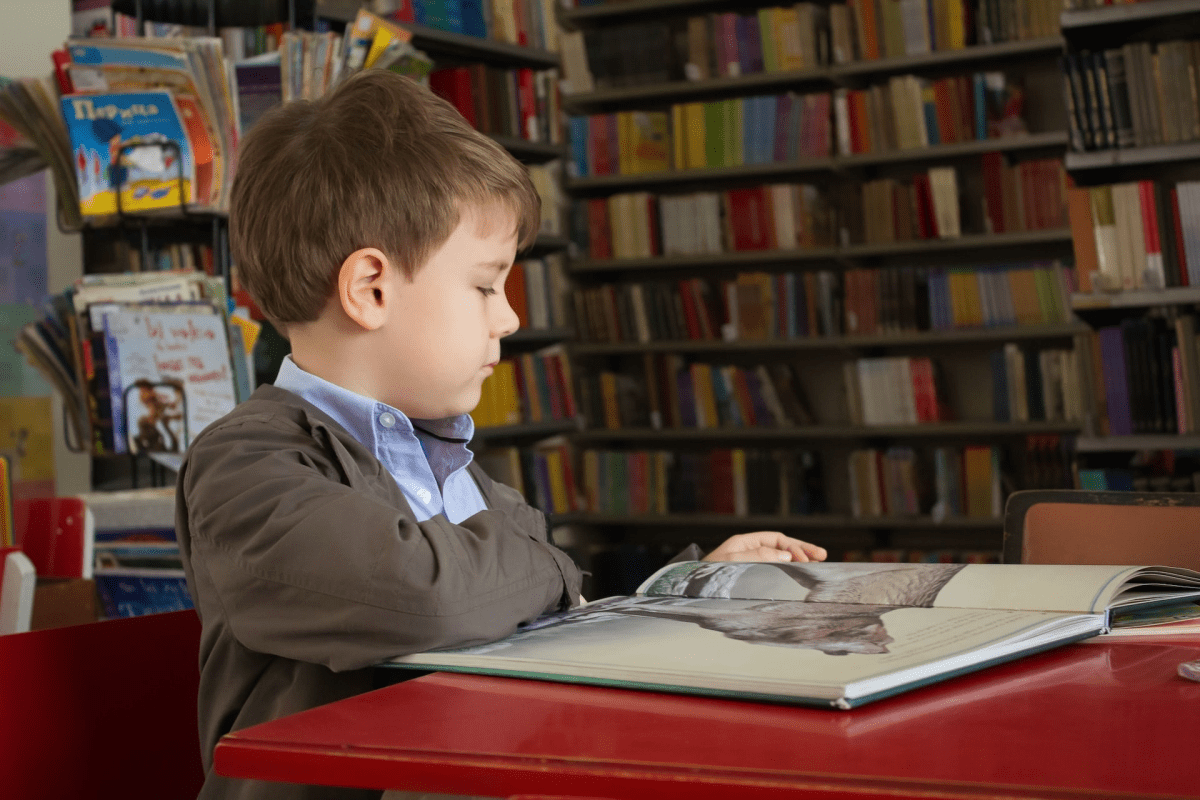 Encyclopedias are great for your kids to learn introductory information on multiple topics or a focused topic.
Pictorial encyclopedias for children are even better as they offer a visual reference for a child to get an idea of what the thing looks like.
This helps keep them interested in the topic.
Amazon today offers a wide range of children's encyclopedias for an affordable price with excellent reviews.
Here are 5 children's encyclopedias you can buy for your child today:
1) National Geographic Little Kid Series
This series comes in a myriad of topics which makes it a great collector's item for you and your child.
We recommend a few of their encyclopedias and they include:
This beautiful book is the latest addition to the National Geographic Little Kids First Big Book series.
Illustrated by David Aguilar, the space encyclopedia include colourful pictures which are perfect for early learners who are just learning to read aloud.
The book will explain basic concepts of space, beginning with what is most familiar to kids and expanding out into the universe.
In this children's encyclopedia, you will find a fascinating array of the world's coolest creepy-crawlies.
It is a fully photographic book that profiles bugs, beetles, wasps, bees, ants, caterpillars, butterflies, dragonflies, spiders, flies, crickets and grasshoppers, and centipedes and millipedes.
In short, this book includes everything a young fact-hound needs to discover the weird, wacky, diverse, and fascinating world of bugs.
This book is for older kids ages 4- to 8 years old who love dinosaurs.
Illustrated by Franco Tempesta, he created a world where dinosaurs of all sizes come alive to entice and captivate their readers.
Bursting with fun facts and age-appropriate information, each spread features a different dinosaur, along with simple text in big type that is perfect for little kids.
Young dino fans will love the interactivity included in every chapter, and parents will appreciate tips to help carry the readers' experience beyond the page.
This encyclopedia has an overall star rating of 4.8 stars out of over 2000 top reviews on amazon.
It is a good book that comes in hardcover if you are looking to purchase only one child's encyclopedia as it contains all sorts of information on earth, space, animals, history, and even STEM-related information.
There are 424 pages with featured recommendations from 100 expert consultants from all over the world.
This single volume also contains 1000 images with specially commissioned illustrations and stunning photography.
Britannica is a brand that can verify trustworthiness and unlike other countries' encyclopedias, it explores a wide range of topics without using the usual structured A to Z.
This book of amazing facts you can trust will provide hundreds of hours of fun learning for curious children and their families.
This is an award-winning encyclopedia that can be bought in hardcover, kindle or paperback.
It has an average review of 4.8 stars and is suitable for kids ages 5 to 9 years old.
It features a unique approach to the subject of places from around the globe as well as focuses on what the world is like from a child's perspective.
You can also find that they cover everyday subjects that are related to a child's own experience.
This is a wonderful children's encyclopedia that can be read for free on the amazon app or can be bought as a hardcover.
It has 4.8 stars with over 6000 reviews for it.
A reviewer bought who bought the book stated that it is a great book to encourage young ones to learn about geology.
The book allows readers to identify colourful gemstones, sparkly crystals, the toughest rocks, and ancient fossils.
It is also interactive as readers can learn about 64 different types of rocks and minerals and how to tell the difference between them.
Suitable for kids aged 6 to 9 years old, it is a captivating book that introduces children to hands-on science with fun activities like starting your own impressive rock collection and how to stay safe on your rock-finding missions.
5) Smithsonian Children's encyclopedia
The Smithsonian Institution is the world's largest museum, education, and research complex.
They also have their own series of children's encyclopedias and here are some we recommend:
This is one of the best sellers for children's encyclopedias on Amazon.
Written by the Smithsonian Institution, it has an average of 4.9 stars with over 5000 reviews.
It has become the ultimate guide for children to understand the science of what goes on under our skin.
You can find this encyclopedia to be:
1) Packed with facts, charts, infographics and illustrations about the human body
2) It even uses a visual approach to its illustrations, and photographs and even comes in extremely details 3D CGI images.
3) Crystal clear text distils key information
4) The encyclopedias are also fact-checked by subject experts to offer accuracy beyond online sources of information.
It is suitable for children aged 9 to 12 years old and ideal for inquisitive minds, with a unique head-to-toe approach that makes the complex structure of the human body both appealing and accessible for curious young readers.
This visual encyclopedia is the ultimate page-turner, bringing our planet's most diverse and dramatic features together in spectacular style.
It has an average of 4.9 stars on amazon.
This book is made for curious kids who want to know everything about their planet.
Like how tornadoes form or what a volcanic eruption looks like?
It can also tell them where the hottest inhabited place is on earth and allows them to investigate our planet from its core to its cosmic connections through the spectacular imagery of colourful coral reefs, castle-like ice caves, and violent microbursts.
Conclusion
You can find these encyclopedias online or on Amazon and in case you might forget, hurry and add items to your wish lists to ensure you buy them for your kid.
Amazon is also an e-commerce site that offers great customer service and a wide array of interesting books.
It is always a good thing to invest in your child's education especially when they are young.
These books are also a great purchase for friends with children.