PARENTS WORKSHOP:



Strategies to Help Your Child
with their subjects in school.



WHAT WILL BE COVERED IN OUR WORKSHOP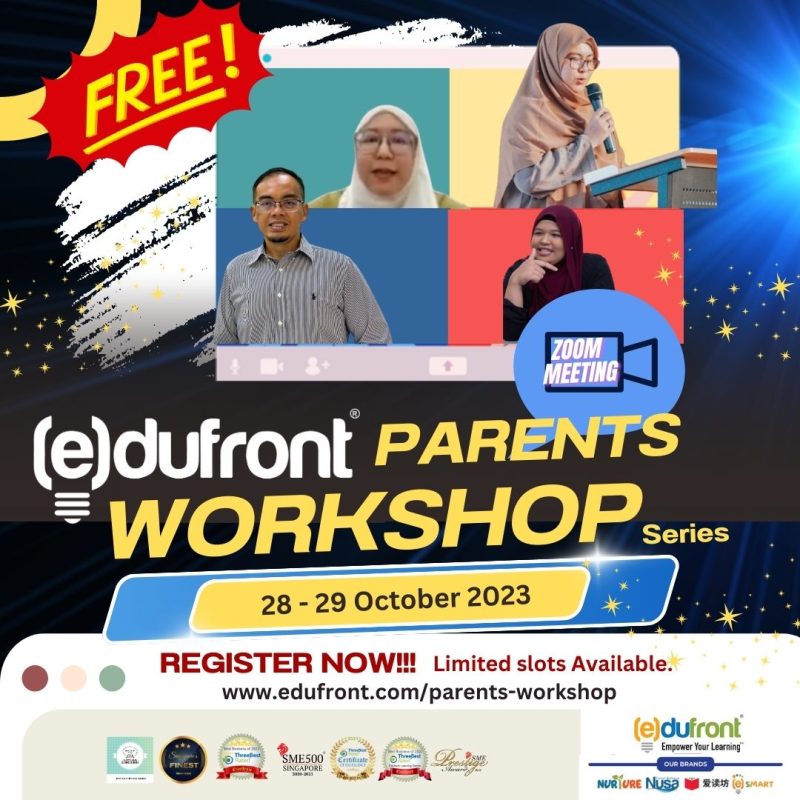 Research shows that parents who are actively involved in their children's education would result in their children having significantly higher academic achievement than other students. However, parents today faced multiple challenges in helping their children with their subjects in school. Some feel helpless due to the difficulty level of the questions while some simply feel that they do not have the time to spare for their child. 
This Parents Workshop is designed for parents who are seeking effective yet practical strategies on how they can help their Child succeed in PSLE Primary Mathematics, Science, English, and Chinese or PSLE Primary and Secondary Malay.
Register Now
*Register Now!!! Limited slots Available 😊
WORKSHOP DETAILS

DATE / TIME
Saturday, 28th October 2023
11am-12pm | Strategies to help your child score in PSLE Maths problem solving | Mr Yang
12.30pm-1.30pm | How to help your child ace PSLE Science open-ended questions | Mr Yang
2pm-3pm | How to prepare your child for PSLE Malay from now | Cikgu Hayati
3.30pm-4.30pm | Strategies to help your child score in PSLE Malay karangan | Cikgu Balqis
Sunday, 29th October 2023
11am-12pm | SHow to help your child excel in Primary Chinese | Miss Choo Jia Shuen
12.30pm-1.30pm | How to help your child score in PSLE English | Ms Izzah
2pm-3pm | Study Techniques and Motivation Strategies to help your child excel in PSLE | Ms Raudah

Venue*
Via Zoom Meeting (Online)
*Register Now!!! Limited slots Available 😊