2023 PSLE Weekly Mastery Programme
At Edufront, we offer weekly PSLE Mastery Programmes for Primary Mathematics, Science, Chinese, Malay and English to help our students ace in PSLE.
We have a total of 5 branches located around Singapore – Pasir Ris, Choa Chua Kang, Serangoon North, Woodlands & Tampines and Live-Online.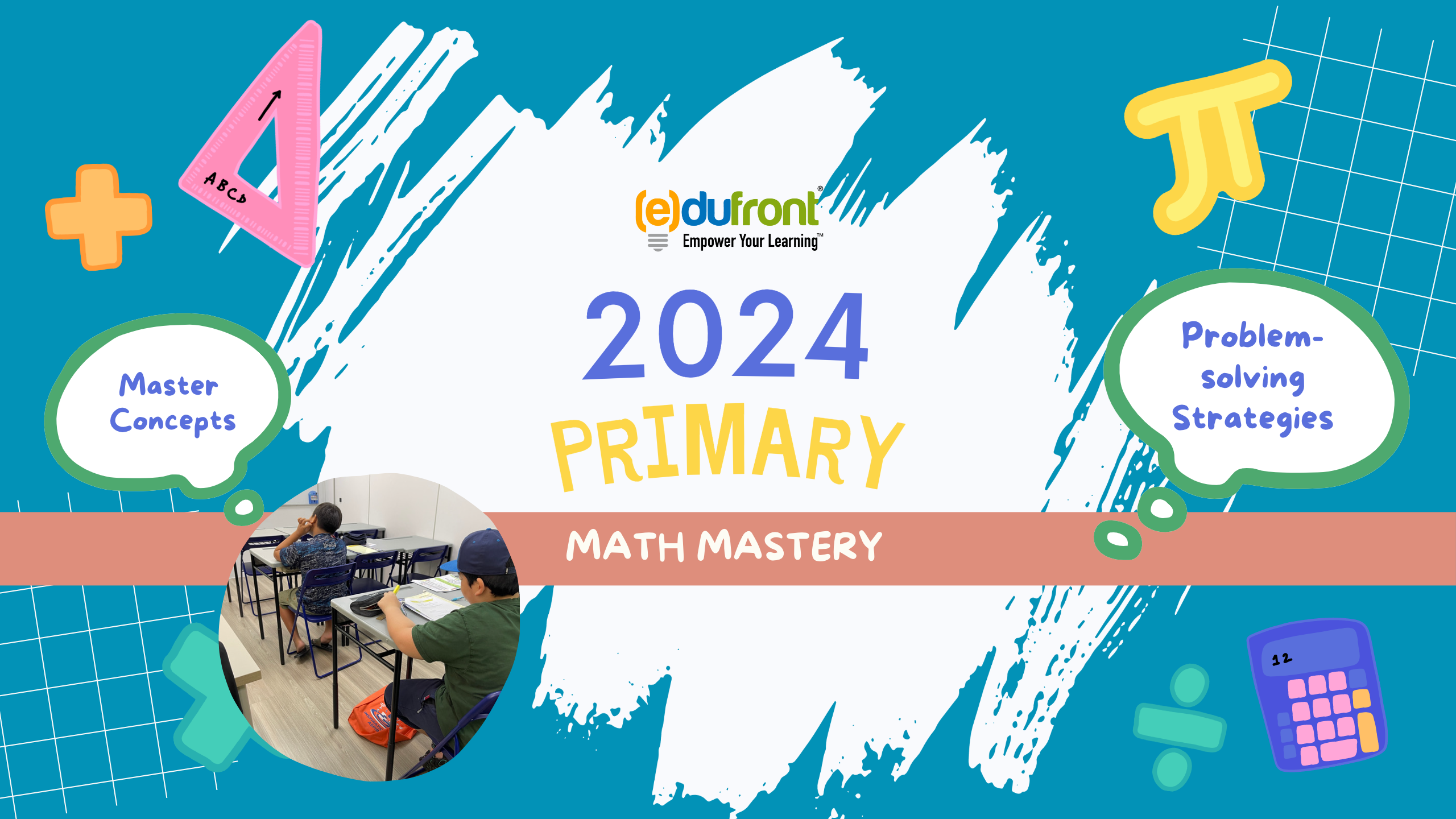 PSLE Mathematics Mastery Programme
We offer three P6 Mathematics programmes to cater to students of different learning abilities: P6 Maths Mastery, P6 Maths Booster (for students with less than 60% marks) and P6 Maths Foundation.
This programme focuses on the following components:– Strengthening and application of mathematical concepts– Mastery of problem-solving strategies– Mastery of advance problem-solving strategies for students who are aiming to score AL3 and above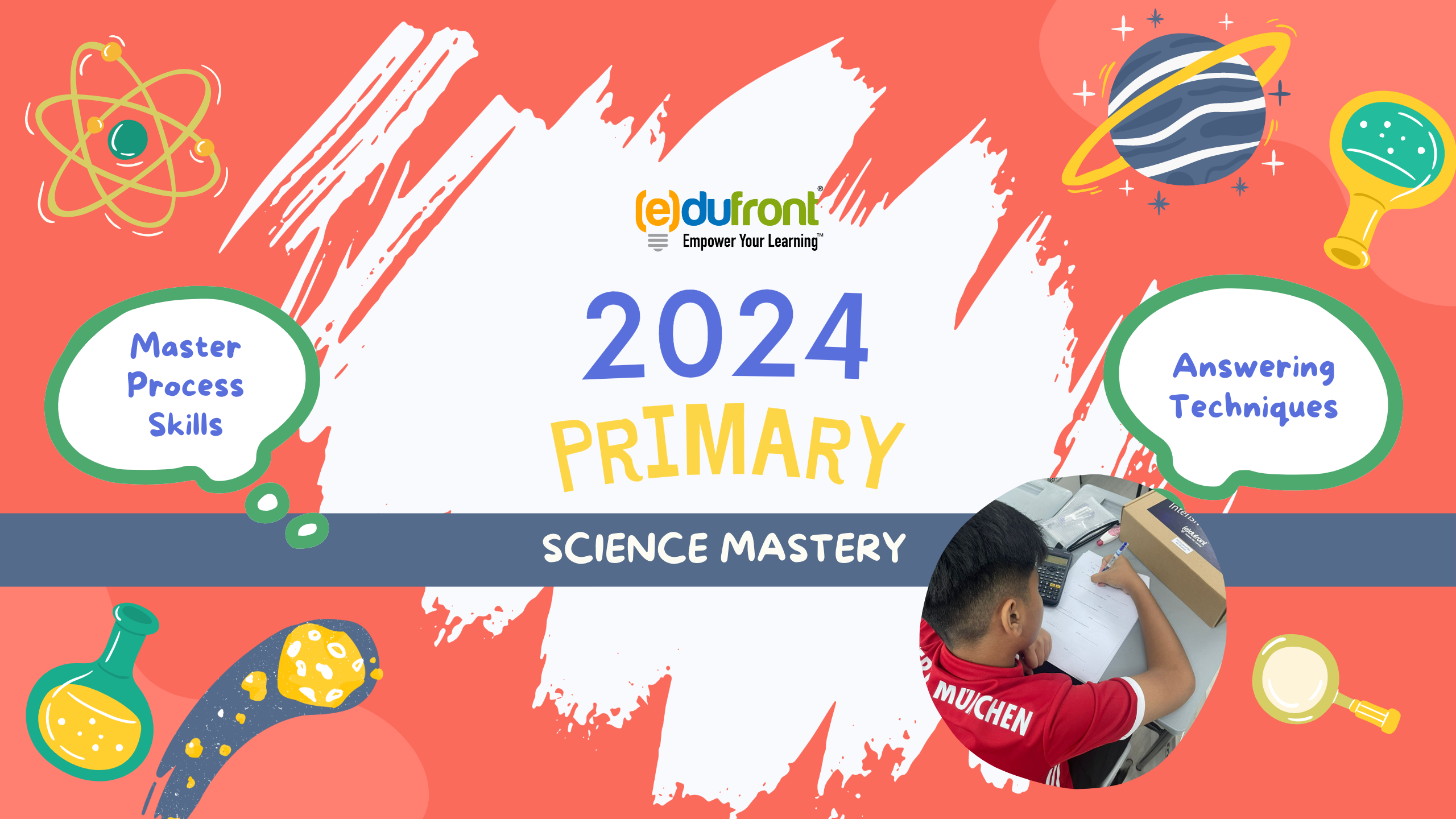 PSLE Science Mastery Programme
We use a 3-pronged strategy to help students achieve success in PSLE Science: Concept Mastery, Process Skills Mastery, and Answering Technique Mastery.
Key strategies of our PSLE Science Programme are:– Discover scientific concepts through the use of  technology and engaging hands-on activities– Infusion of Process Skills and Scientific Inquiry through science heuristics (proprietary templates)– Master answering techniques to ace open-ended questions with confidence and accuracy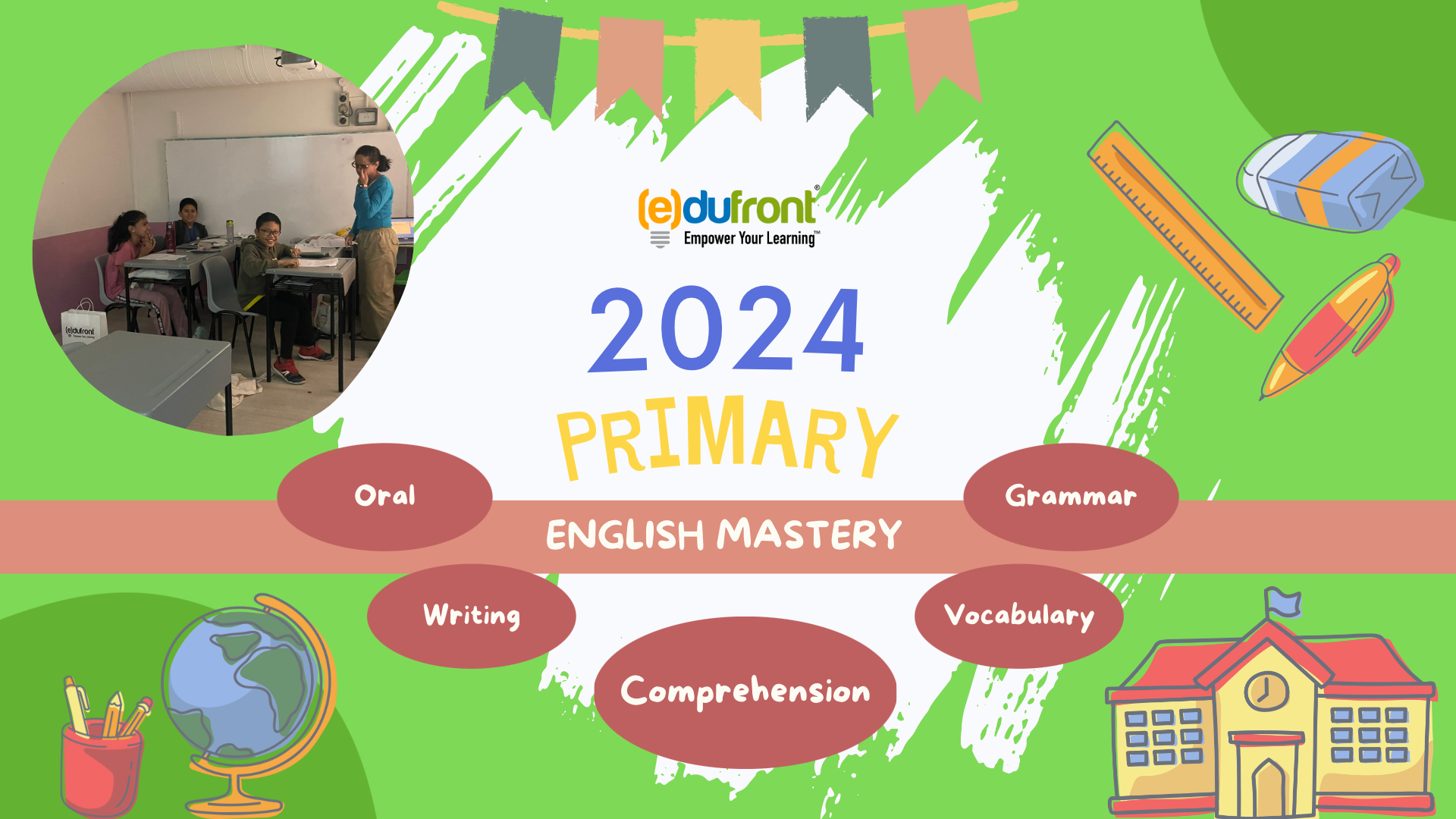 PSLE English Mastery Programme
Key components of our programme are:– Rigorous vocabulary strengthening activities to strengthen students' ability to recall and connect semantic relationships from phrase to text​– Comprehensive grammar concepts teaching to understand the rules between vocabulary while applying them to the writing process​– Writing strategies based on the 6-traits approach–  Differentiated Teaching and Materials for students of different learning paces– Regular language assessment to track language revision consistency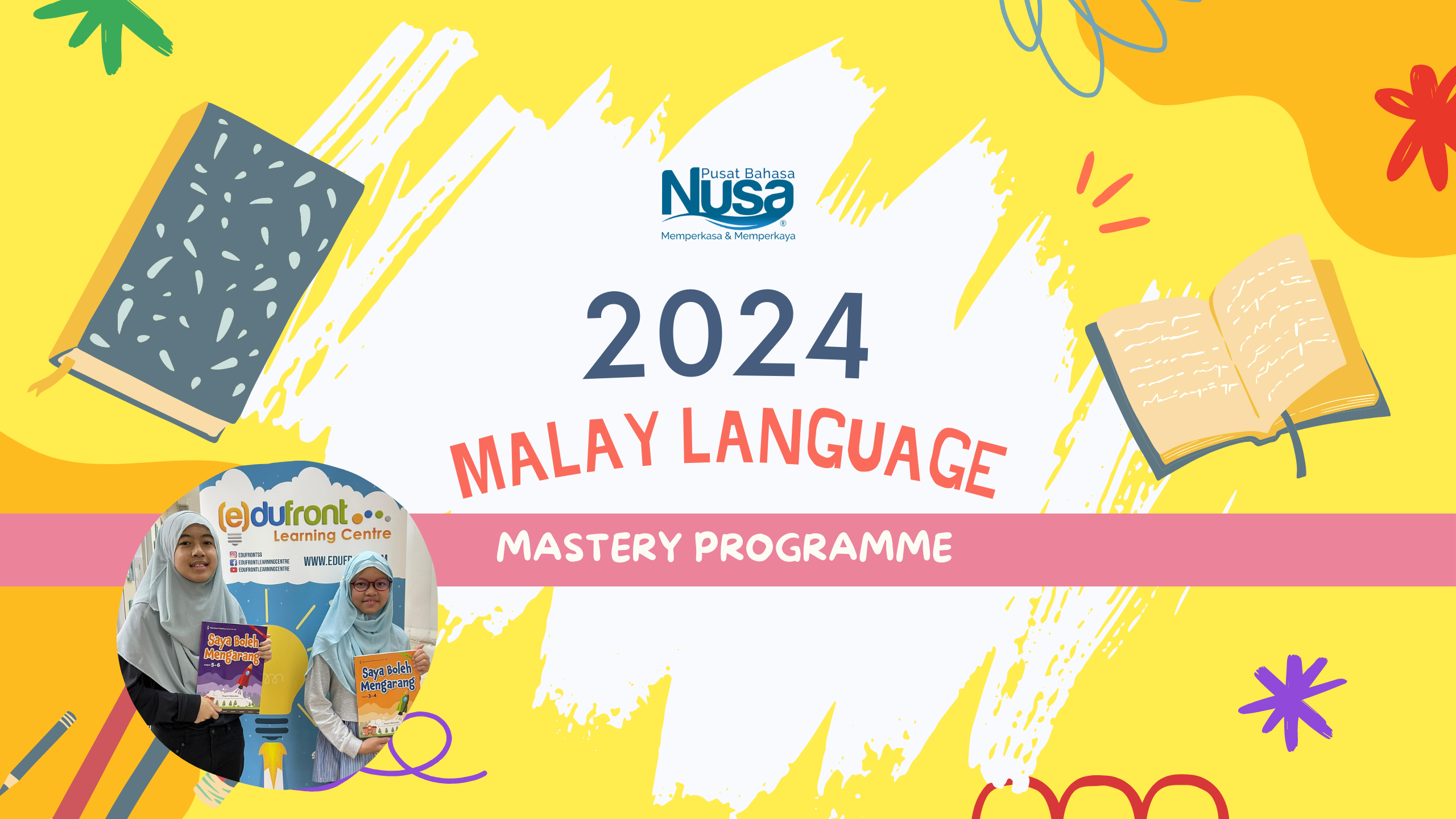 PSLE Malay Mastery Programme
This programme is conducted by our wholly-owned subsidiary NUSA Malay Language Centre.
Directed by our founder, Cikgu Hayati Abdullah (book author of best-seller, Saya Boleh Mengarang™ series published by EPH), this programme aims to strengthen students' competencies in 4 components:1) Writing2) Oral3) Comprehension4) Grammar and vocabulary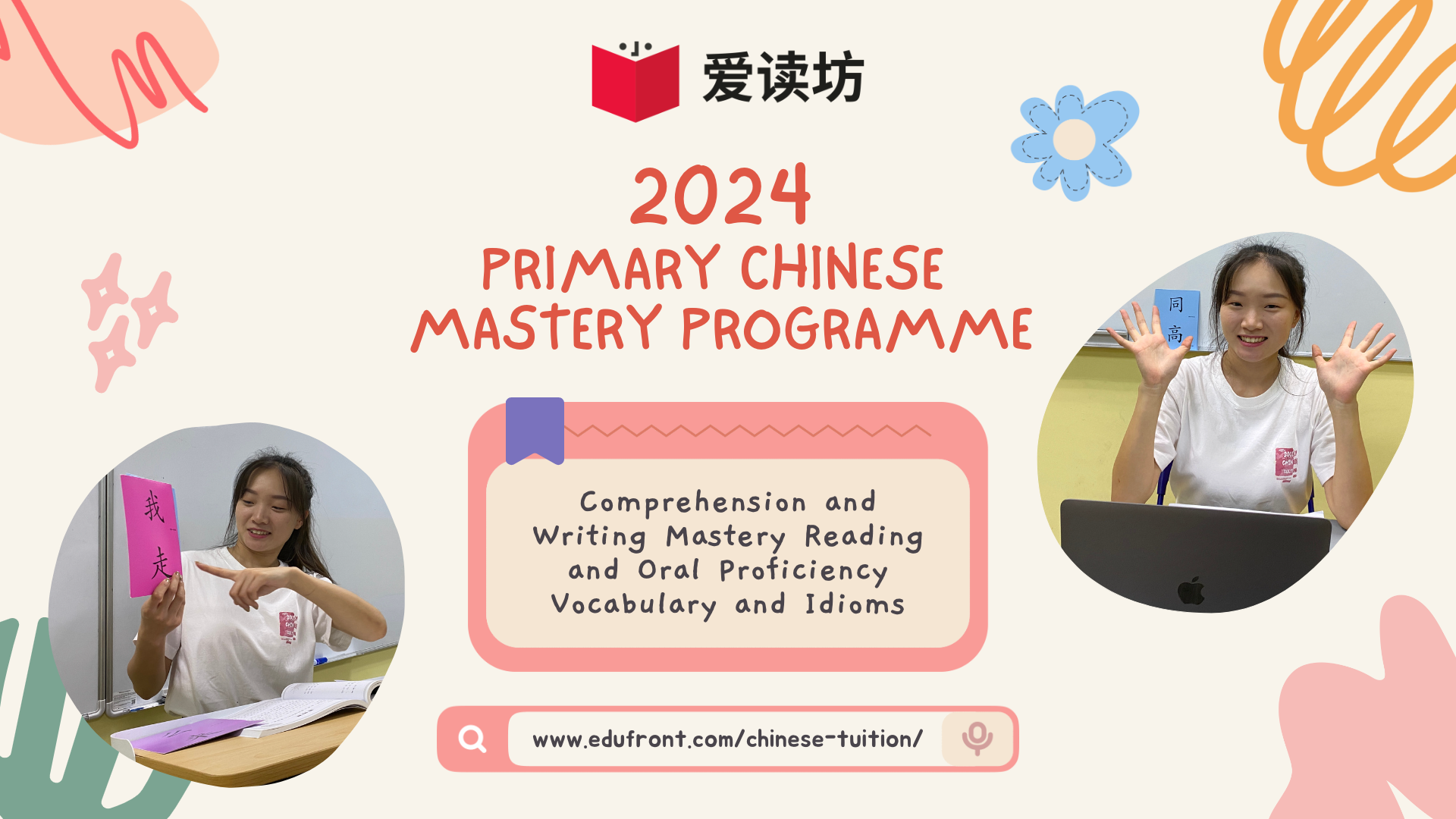 PSLE Chinese Mastery Programme
PSLE is the key challenge for students in this academic year. The classes are focused on equipping students with proper examination techniques to ace PSLE, while helping them revise some of the vocabulary used in lower primary.
Based on latest MOE P6 syllabus, with a focus on composition, comprehension and oral
Teach students how to tackle "5+1" composition question (六幅图) and in-depth vocabulary including idioms
Exercises on how to deal with new comprehension format, including open-ended questions and note-writing (便条)
Oral practice to improve oral confidence and proficiency
Reinforce vocabulary at home through AI-powered learning app
Mock tests to prepare kids for school examinations