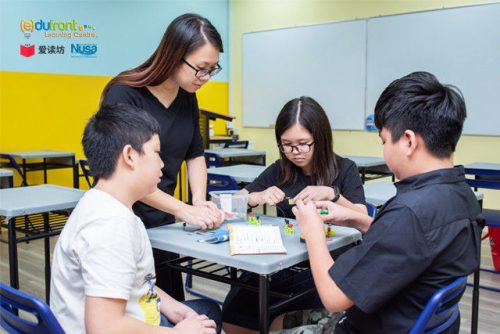 Are you a parent in Singapore, getting ready for your child's primary school leaving examination (PSLE) before they join secondary schools? If so, you must be feeling an emotional rollercoaster of excitement and apprehension. After all, it can be tough to know exactly how to best help in your child's PSLE preparations! Fortunately, there are loads of great PSLE revision and preparation resources available that can help you guide them on the journey towards success in the national examination before they embark to secondary school. In this blog post, we will take a look at some of those resources and explore how they could make things easier for both your little one and yourself!
Resource #1: Past year papers
One of the most important resources that any child needs in their school bags to prepare for the PSLE is past year papers. These practice papers allow your child to become familiar with the format and difficulty level of questions they may come across in their exams. It also allows your child to practice their timing, so they know how long is given for each question and will ensure they finish all the questions in time. Additionally, by going through past year papers, you will be able to identify any topics or exam skills that your child needs help on, allowing you to focus on those areas. On top of that, it can provide a good indication of your child's strengths and progress in their preparation, as well as give them confidence in their ability to perform at their best for the PSLE. You can get these papers from bookstores like Popular or other online book sites.
Resource #2: Writing skills
As the PSLE is an English-based examination, it is important that your child improves on his/her writing skills. This includes developing a strong command of grammar and being able to identify appropriate usage of words or phrases. Additionally, they should be sure to construct cohesive and logical sentences that are relevant to the topic, as well as pay close attention to spelling and punctuation when drafting essays. If needed, you may wish to find materials such as books or videos online that provide tips on how to improve writing skills or even
Resource #3: Targeted practices
Another important resource for PSLE preparation is targeted practices. This may include drills and exercises specifically tailored towards certain topics or skill sets. By using this resource repetitively, you can help your child gain proficiency in the necessary skills needed for the PSLE. With these targeted practices, it helps hone their critical thinking, knowledge and understanding of key concepts which are essential for success in the PSLE.
Resource #4: Assessment books
Assessment books are great resources that provide students with practice exercises related to topics covered in the primary education and PSLE syllabus. These are a great way to understand what type of questions your child needs to answer in order to score better marks on their exams. You can find these assessment books at most bookstores, libraries and online stores for primary school education resources. Some assessment books even provide exam papers with suggested answers so you can easily review and discuss your child's performance. The best assessment books are usually those that follow the Ministry of Education (MOE) syllabus and cover intensive topics tested at the PSLE. Be sure to check these factors when selecting assessment books for your child's PSLE preparation.
Resource #5: MOE and SEAB Websites
If you're looking for even more information about the PSLE or need additional resources to help your child prepare, the MOE and Singapore Examinations and Assessment Board (SEAB) websites are two excellent sources. The MOE website provides detailed information on all aspects of the PSLE including a comprehensive list of syllabus documents outlining what each subject covers in detail while SEAB provides details on exam format, dates and duration. Additionally, both sites provide helpful links to other official publications related to the PSLE. Make sure you bookmark these sites so that you can refer back to them easily whenever needed!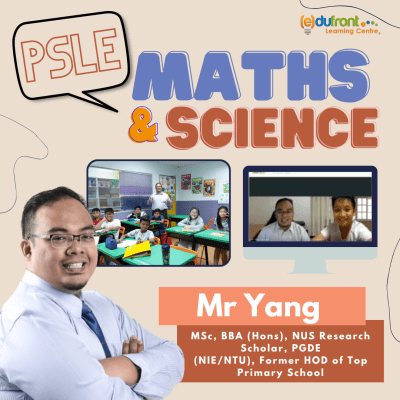 Resource #6: Tuition Centres
PSLE tuition Singapore centres are another important resource for PSLE preparation. For parents who are looking for tuition centres to help their children prepare for the PSLE, there are a number of options available in Singapore. Tuition centres that offer primary tuition Singapore is famous for, often have experienced tutors who can work with students on specific topics and areas that they may need help in. Many tuition centres also provide guidance on important topics such as time management, self-study techniques and test taking strategies. It is important to do your research when selecting a tuition centre – it should be one that is well-reputed, has good reviews from other parents, and offers affordable rates. Additionally, you should ensure that the tuition centre offers curriculum content that aligns with the MOE syllabus so your child will be well-prepared for the PSLE!
Resource #7: Online Classes
Online classes are another great way to prepare for the PSLE in Singapore. With online classes, you can access a wealth of content at your own convenience and pace. You don't need to worry about commuting too far or missing lessons due to school trips. Plus there is no pressure from peers! Popular online resources include platforms which provide video tutorials as well as downloadable practice papers and games. Another option is to engage a tutor who can create bespoke study plans tailored specifically for your child's learning needs and goals. Whichever route you choose, make sure that the learning material is up-to-date with current MOE syllabus guidelines.
Conclusion
Overall, preparing for the PSLE can seem overwhelming, but there are plenty of resources available to help make the process easier. By taking advantage of free practice exams and other learning materials, students can be better equipped to do their best on the actual PSLE exam and have a higher chance to choose their desired secondary schools based on good PSLE results. Ultimately, students must take ownership of their PSLE preparation, as the choices they make now will have an impact on their future. Therefore, it is important to stay organized and invest in quality resources to help you get the best possible score for the PSLE examination.