🇸🇬 Happy National Day, Singapore! 🎉🎈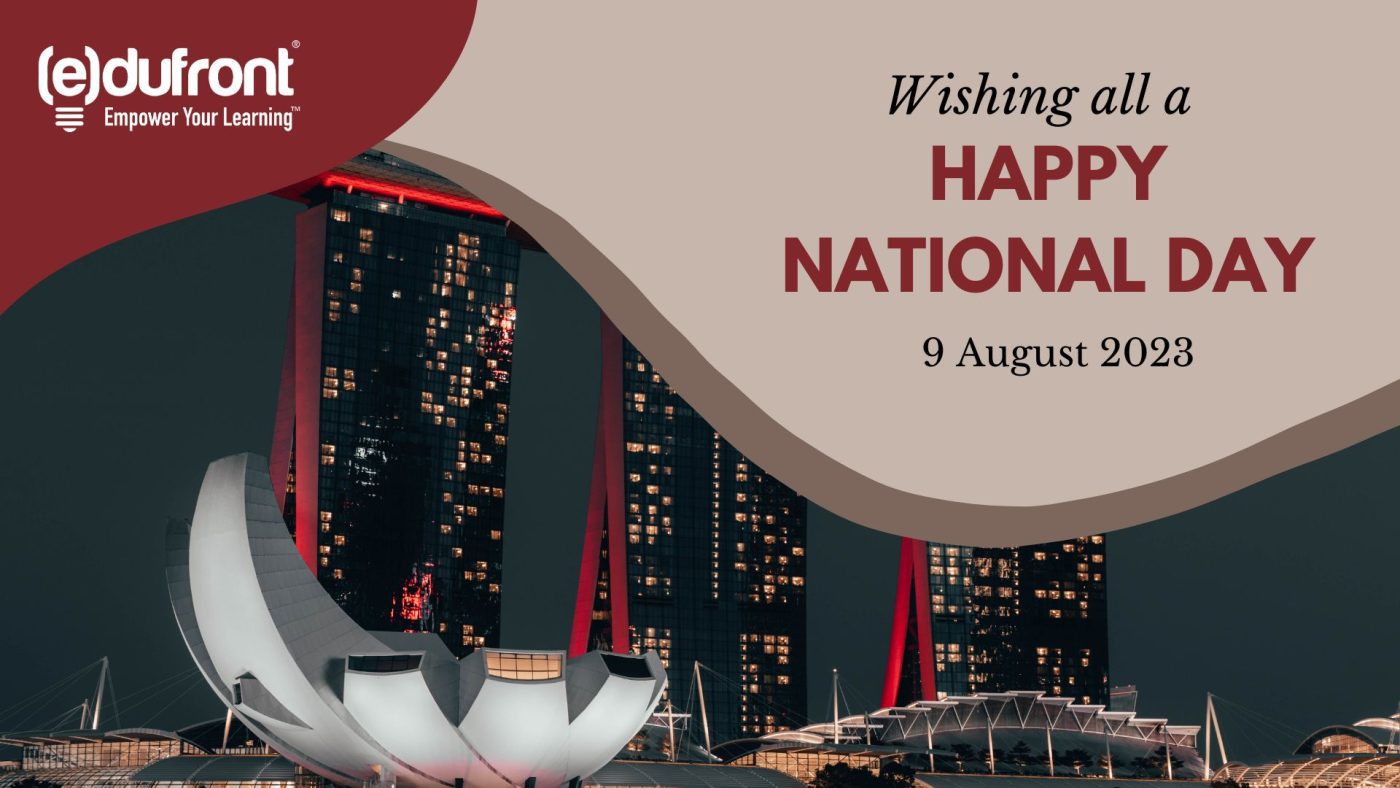 Today, we come together as one nation, united in diversity, and proud of our rich heritage.
Let's celebrate the spirit of progress, resilience, and community that defines this incredible island.
From the Merlion to the Supertrees, from hawker delights to vibrant neighbourhoods, our Lion City is a treasure trove of wonders.
Together, we'll continue to soar to greater heights! 🦁❤️🏙️
#SGNationalDay #SingaporePride #OneNationTogether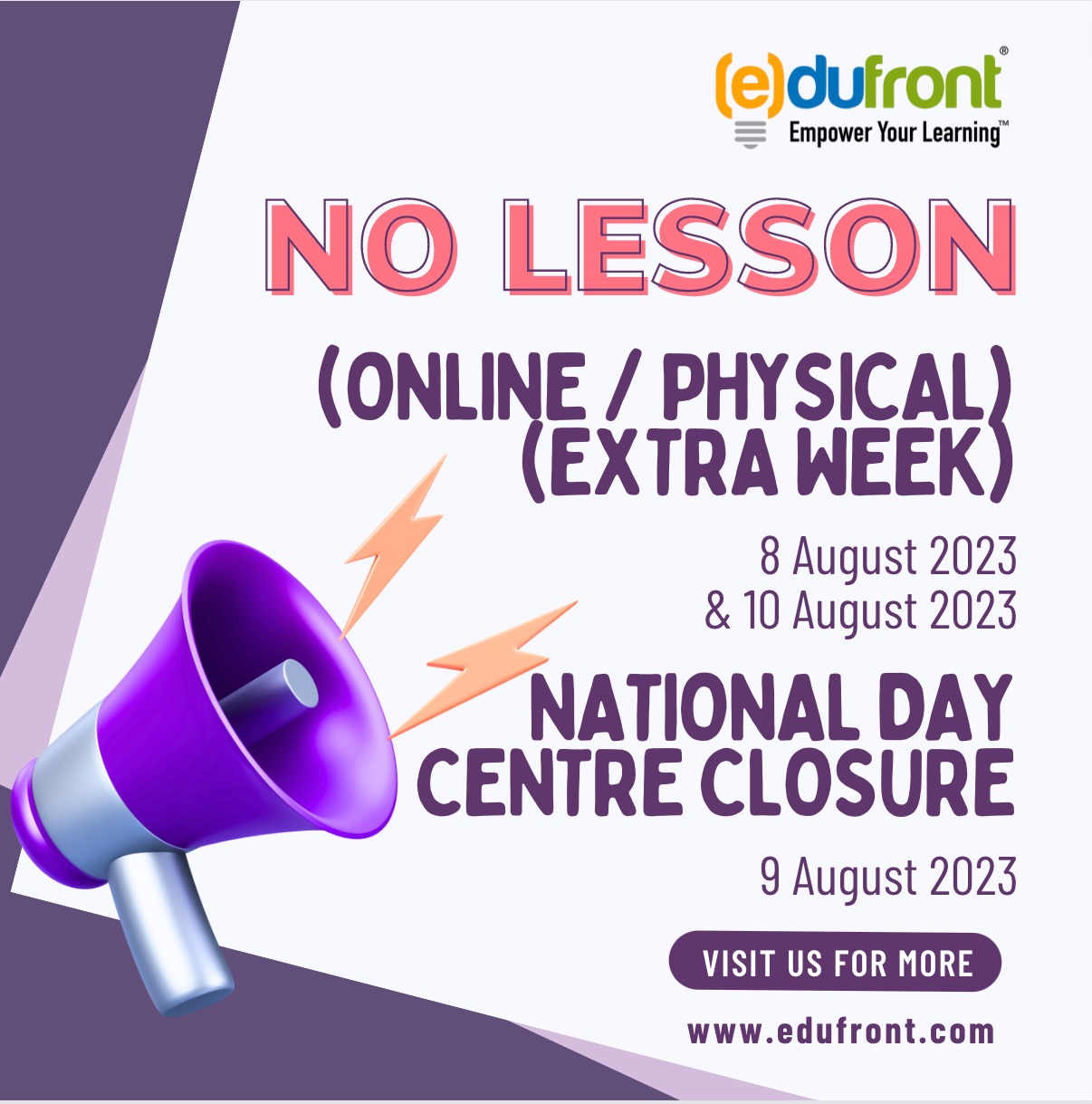 Dear Edufront Parents,
Kindly note that there be no lessons (Online/Physical) on the following dates as planned in the AY2023 Academic Calendar:
Tuesday (8th August 2023) – Extra Week (No Lesson)
Wednesday (9th August 2023) – National Day (No Lesson & Centre Closure)
Thursday (10th August 2023) – Extra Week (No Lesson)
Lessons will resume as per normal on Friday, 11th August onwards.
Thank you,
Edufront Learning Centre