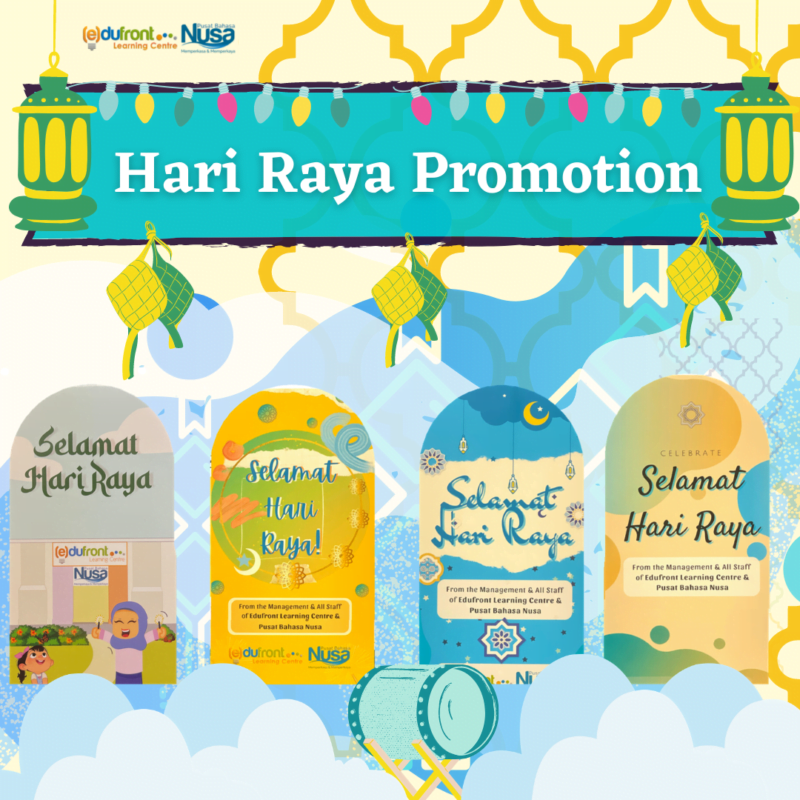 Dear Edufront Parents,
On behalf of the Management, Tutors and Staff Of Edufront Learning Centre, we would like to wish all our parents and students Selamat Hari Raya Aidilfitri – Maaf Zahir dan Batin. May this Eid be filled with joy, peace and blessings with your loved ones.
*Hari Raya Promotion*
Hari Raya Money Packet $50 Promotion, to celebrate this joyous occasion and as a token of appreciation for the numerous support that we received.
Each customised Edufront Hari Raya Packets can be exchanged for a $50 voucher for any Academic Year 2021 new weekly programme (any subjects) sign-up. This is applicable for current students (to add on programmes) as well as new students.
You may collect our customised money packet during this Hari Raya festive season at any of Edufront centres while stock last.
We will appreciate it also if you can refer friends and relatives to Edufront programmes by passing them our Hari Raya packets so that they too can enjoy the $50 voucher.
This special promotion is only valid throughout this academic year for sign-ups to any new 2021 weekly programme. (Not applicable with other promo codes)
Warm Regards
Edufront Learning Centre