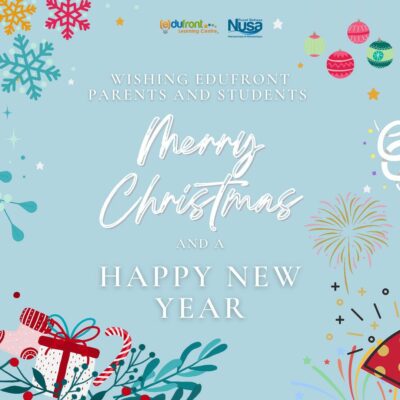 Happy Holidays to our dearest Edufront parents and students! Here's wishing you a wonderful year ahead.
Please take note that our centres will be closed on Public Holidays – 25th December 2021 and 1st January 2022 respectively.
Merry Christmas and Happy New Year!✨
To register, visit www.edufront.com or drop us a message!
Hope to see you at Edufront Learning Centre!
#edufrontlearningcentre #edufront #education #tuition #primary #maths 
#mathstuition #english #englishtuition #science #sciencetuition #malay #malaytuition 
#sgtuition #sgparents #sgstudents #2022masteryprogramme #psle #psle2022 #primary #secondary